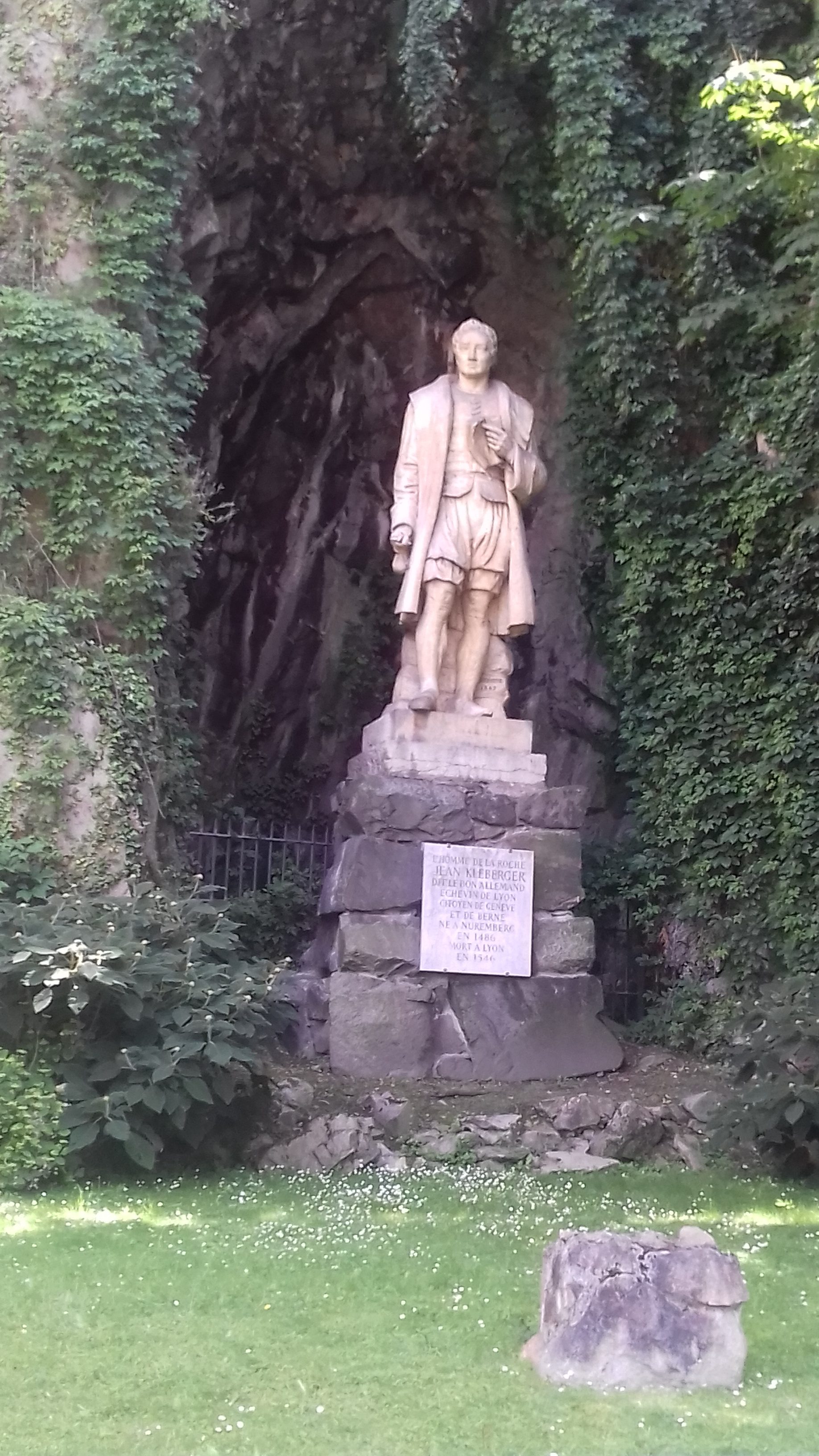 Echoes of Lyon by Bernard Chirol (1/1) UIS
When you walk along the Saône River, one of the two flowing streams at the centre of Lyon, you can observe on the right hand side of the river a big hole with a statue at the foot of the Pierre-Scize rock, a granitic piece of the east-end border of the Central Massif.
Exact address : Quai Pierre Scize, 61 (Lyon, 69005).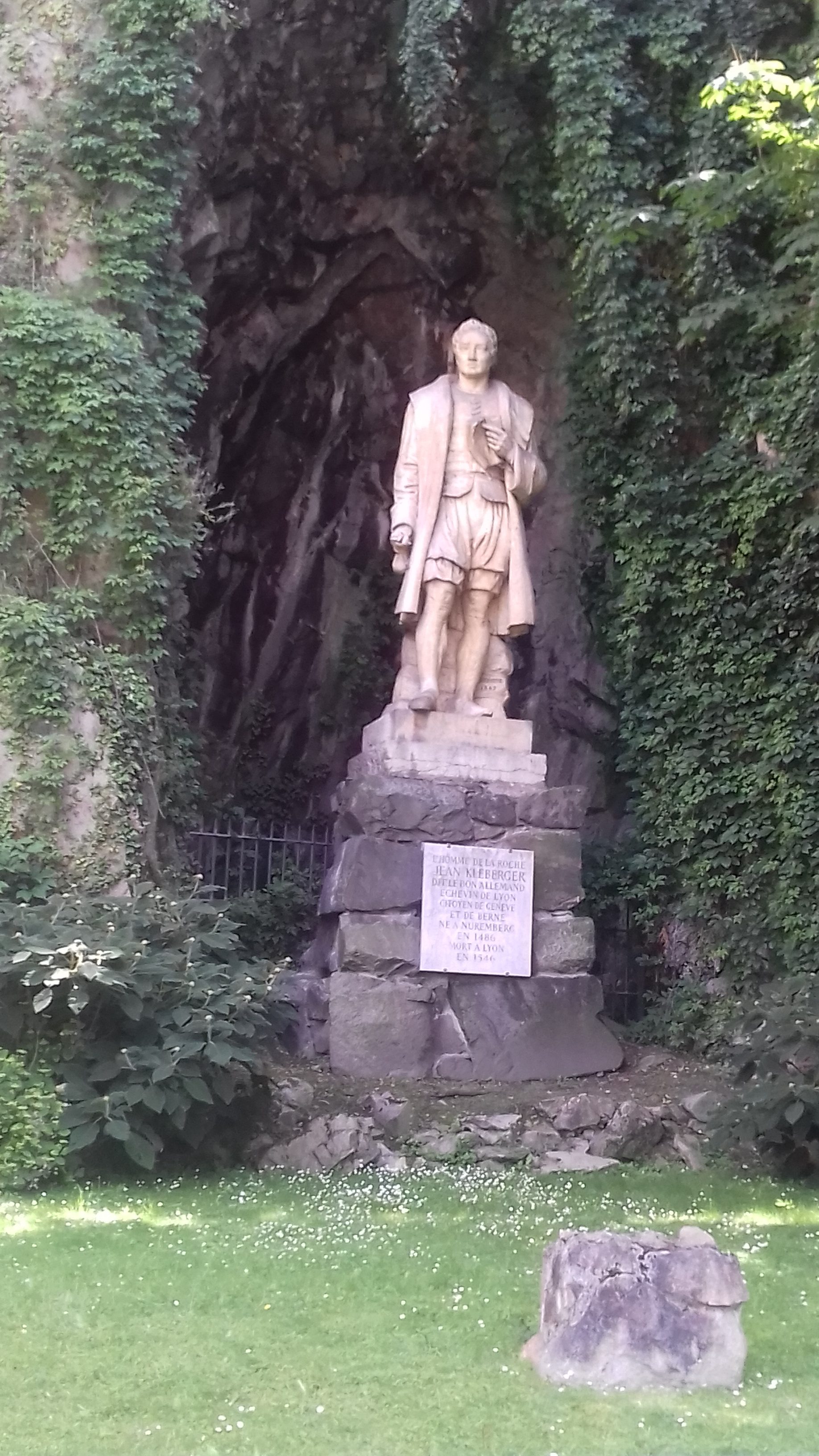 This statue represents a man who lived during the 16th century. It was inaugurated on the 16th of September 1849. This man was named Kleberger Johannes or Cleberg Johan (born in Nuremberg on the 6th of February 1485 – he died in Lyon on the 6th of September 1546).
Kleberger was a well known trader in the region between Germany-Switzerland and France.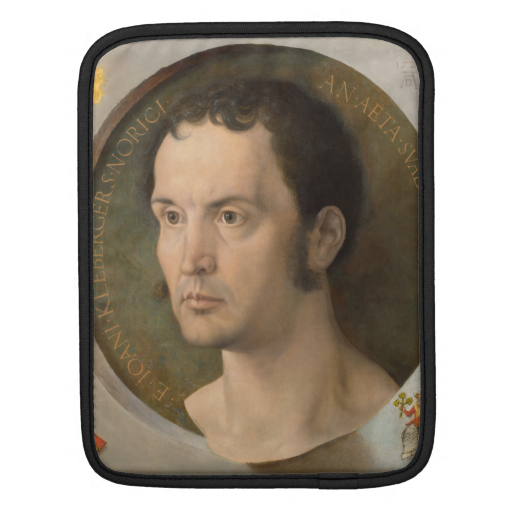 We know that the first statues were wooden effigies several times restored since the 16th century when Johan was already named « benefactore » of the town of Lyon.
On the 11th of August 1842, the Municipality of Lyon decided to issue a subscription to honour this « good German man » who finished his life here, after also being a councillor of Lyon in the year 1545.
Kleberger was very rich, he lent money to the king, François the First.
During this period, Lyon was « the heart of Europe » according to Barthelemy Aneau (1541) but also the capital of the edition of books, according to Rabelais who met Kleberger. Nostradamus considered Lyon as the place for his medical faculty.
Kleberger was already a notable in Geneva and Berne where he gave charity for hospitals. He did so in Lyon too, helping the poor since 1531 when he gave 500 pounds (see Wikipedia).
A portrait of Johan Kleberger exists, made by Dürer in 1526, it is now in the Kunsthistorisches Museum of Vienna…